Frequently Asked Questions
Below you'll find a list of frequently asked questions. If you still have questions, please don't hesitate to reach out!
What precautions is the studio taking regarding COVID-19?
The wellbeing of our community of students, teachers, and staff is our top priority. Over the past year+ we have been following all guidelines set forth by our governor, the CDC, and OSHA to ensure best practices throughout. We've reduced class sizes, staggered the schedule, and rearranged the studio to ensure ample space. Mat spaces are clearly marked on the floor and spaced six feet apart. In addition to professional deep cleanings twice per week, we are committed to practicing social distancing, rigorous sanitation, and top-quality HEPA air filtration. We kindly ask that you review our In-Studio Procedures and commit to staying home if you are experiencing any symptoms of a communicable disease. We are all in this together! View policy page.
Does my class pass/membership work at both studios?
Yes, it does!
I've never done yoga before.
What should I expect?
First of all, congratulations! You're taking an important first step in bettering your health and physical wellbeing, as well as your mood and emotional wellbeing, and we guarantee you'll enjoy the practice. As with anything new, remember to honor your limitations and be accepting of your own learning curve. Practicing yoga is a lifelong endeavor — something even the most seasoned yogis can learn from each and every day. While you certainly don't need to be an expert, we do recommend that you at least know basic yoga postures in order to get the most out of our classes. If you go as fast and hard as you feel comfortable and listen to your body, you'll do just fine!  Sticking with the practice is sure to increase strength, stamina, flexibility and focus. And remember – there's no shame in child's pose.
What if I'm not flexible or coordinated?
Don't worry — everyone starts somewhere, and yoga brings flexibility and balance to the body by strengthening and stretching it over time. Practicing yoga in a heated studio also helps make the muscles more pliable, so you may surprise yourself! We all have our own set of strengths and weaknesses, and yoga is not about being perfect, but about exploring and accepting our bodies as they are. Our studio remains a judgment-free zone!
What are the benefits of yoga?
We might be partial, but we think yoga is the most perfect form of exercise. It has been around for a really long time, and only increases in popularity. Extending beyond the physical transformation that occurs with ongoing practice, yoga also guides us in mental and spiritual transformations, connecting our body, heart and soul in a powerful way. Yoga has been proven to gently cultivate cardiovascular health, increase strength and flexibility of the musculoskeletal system, and tune us up internally, including our respiratory, digestive, reproductive, endocrine, lymphatic and nervous systems. Yoga can also play a big role in toning the body and building muscle, losing weight, and increasing energy. Furthermore, yoga has been shown to aid dramatically in reducing the negative effects of stress on our bodies, resulting in better breathing habits, better sleeping habits, and an overall better mood. Hot yoga, specifically, aids in detoxification, improves circulation, enhances the function of our immune systems and increases muscle, tendon and joint flexibility.
What is power yoga, and how hot is the studio?
Power yoga has many meanings, and can range from a fast-paced Vinyasa style yoga to a slower-paced practice focused on more intentional postures. Vinyasa yoga — "flowing with breath" — is a type of yoga that is based on the connection between breath and bodily movement, creating a steady rhythm of inhales and exhales to set the pace and guide us throughout our practice. This pairing ensures that the body and mind are being challenged at the same time, increasing our awareness of ourselves and our bodies in the present moment. Vinyasa yoga is a form of "Hatha" yoga, a type of yoga that focuses on physical and mental strength-building exercises and posturing. All of SoulShine Power Yoga's classes are held in a room that is heated between 85-95 degrees. Our classes are hot enough to make your muscles pliable, help prevent injury and make you sweat out toxins. (See individual class descriptions for more information, like specific temperatures and class levels). If you're new to hot yoga, we suggest that you pace yourself as needed, listen to your body, and take a resting pose, such as child's pose, and/or drink water if you happen to feel over-heated. You will acclimate to the heat over time, and it'll serve you well!
How is the studio heated?
Our studio is heated by infrared panels from Heating Green, a type of radiant heating system that simply transfers heat from a warm object (the panels) to a cooler object (you). Rather than heating the air, our system heats the bodies — just like the sun. This type of clean heat makes it much easier to breathe and also get deeper into the fascia of the muscles. Infrared radiant heat also offers a variety of health benefits over traditional heating systems:
• Clean Heat – unlike forced air heating systems, our infrared radiant heating panels do not blow dust or allergens.
• No Emissions – Heating Green's infrared radiant heaters do not release any emissions, chemicals, or pollutants, meeting all UL safety standards.
• Therapeutic Relief – our infrared heaters produce radiant heat waves like the sun, transferring warmth to the body, gently increasing circulation which soothes aches and provides pain relief.
• Silent Operation – a pleasant ambiance, day and night, with no distractions of sound or interruptions of heat to pull our attention away from the practice.
What is Inferno Hot Pilates?
Inferno Hot Pilates (aka IHP), combines Pilates principles and high-intensity interval training (please note that this is NOT a Yoga class). It is a full-body workout done in a heated room to fun music designed to strengthen muscles, increase flexibility, and improve cardiovascular endurance! IHP offers plenty of modifications for each exercise and is low impact on the joints!
Do class passes expire?
Yes, class passes expire 12 months after the purchase date. However, please note that sales and discounted class passes typically have 6 month expiration periods.
What should I bring to class?
We strongly encourage you to bring your own mat, towels, and props whenever possible. And of course a water bottle! We are trying to minimize loaning out mats and other yoga props as much as possible given the pandemic. We do have full mat length sweat towels available to rent for $5, as well as smaller sweat hand towels to rent for $2. 
Are there changing rooms and showers?
We have storage space for coats, shoes and handbags, three changing stalls, and two bathrooms, but no showers.
What should I wear?
You can wear whatever you feel comfortable in, be that yoga pants, leggings, exercise shorts and a tank, t-shirt or long-sleeve — just dress in whatever you feel most comfortable, and be sure that you can move and breathe freely in whatever you wear. If you need any recommendations, please ask! Also consider personal hygiene; you'll want to wear deodorant, of course, but please refrain from wearing heavy perfume or cologne.
What type of classes do you offer?
Everyone is welcome at SoulShine Power Yoga! We offer a broad selection of yoga classes and one-on-one sessions, thoughtfully designed to meet the needs of every skill level, inspire those who seek a challenge, and work for everyone's schedule. For class-specific descriptions and times held, please see our 'Schedule' tab; also check out our 'Teacher Bios' page for information on those who are here to guide you!
Can I come to any class?
Yes — all students are welcome to attend any class on the schedule, but we recommend that you stay within comfortable boundaries (meaning a beginner shouldn't attend an advanced class). Please keep in mind that classes do and will often sellout, so we recommend registering for your desired class online and arriving at least 15 minutes early to expedite the check-in process. Also remember that registering online for a class does not necessarily secure your spot; if you arrive late, it is possible for walk-in students to have filled your spot.
How do I sign up for a class?
You can register for any class using our online system. It's easy to create a profile with our online system and register for classes or one-on-one sessions with any of our instructors that offer them. Our system can also store your payment and purchase information, keep track of pass usage and send you class reminders — we highly recommend that you take advantage of all it has to offer!
We use MindBody as our scheduling software, and they have a great FREE app that is easy to use! We suggest that you download this app, create your profile, and sign up for classes through that! It will also track your purchase and visit history!
What if I'm late for class, or am not feeling well and want to leave?
If you are late for class or need to leave early, please enter or exit the studio as quietly and respectfully as possible so as not to disturb the teacher or other students. If the class is currently in meditation or final relaxation pose, please do not enter or exit. If you are more than 10 minutes late for a class, please do not enter the room at all. It will disrupt the established flow. If you're not feeling well, we suggest taking child's pose or lying on your back and taking some deep breaths before choosing to leave the class. The front and back rooms of the studio are heated to normal temperatures, so feel free to take a break there if necessary.
Can I do yoga if I'm pregnant?
Pregnant women should practice only gentle forms of Yoga, and refrain from inversions, laying on the belly, twisting on the back and compressing the belly.
We require that you consult your physician in order to be cleared to practice Yoga! Please also be sure they are aware that the classes are heated to 85-95 degrees.
Is there an age requirement?
We welcome anyone ages 13 and above in our group classes! We kindly request that anyone 12 and under please refrain from group classes and only attend our specialized Kids Yoga workshops! See our Workshops page for dates and details! Please note that parents are required to sign a waiver and accompany students ages 13, 14 & 15 to class, students 16 and 17 can practice without a parent present, but parent will still need to sign a waiver.
What is your return policy?
Class Passes
Class Passes are not refundable, but they are transferable and shareable. If you do not show up for class, are late, or cancel within 3 hours, you will still be charged. Class passes are subject to limits of time, so always check the expiration date!
Memberships
Memberships are not shareable and are not transferable. Pre-paid memberships cannot be frozen or canceled. A Sustaining Membership ($99/mo) can be frozen for up to 30 days once per calendar year, and may be canceled after 6 months of use – both of those options require 30 days written notice in an email sent to soulshinepoweryoga@gmail.com. If a Sustaining Membership is cancelled within 6 months of the initiation date, the cancellation will be subject to a $50 charge.
Workshops
24hrs notice is required for cancellations in order to receive a refund for a workshop or special class.
Retail
May be returned for studio credit only (no refunds) within 14 days of purchase. Product must be in its original condition, unworn/unused in its original packaging.
How long are zoom recordings available?
Zoom recordings are available for 48 hours.
Ready to Make a Change?
Become a member of the SoulShine Community and get started with your yoga practice.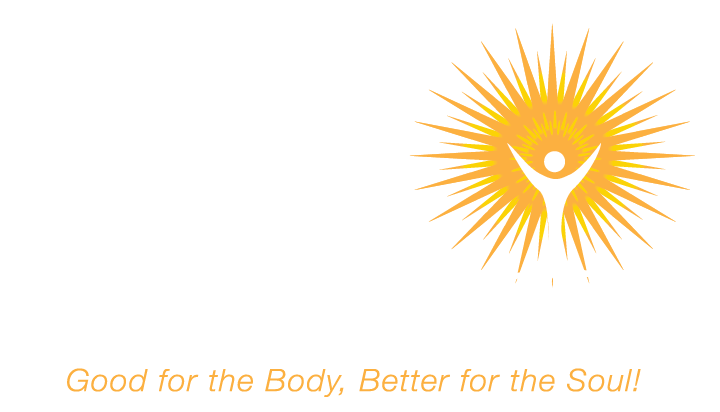 LOCATIONS
SoulShine Essex
1 Market Pl #16
Essex Junction, VT 05452
SoulShine Downtown Burlington
100 Church Street, 3rd Floor
Burlington, VT 05401
CONTACT US
Essex Studio: (802) 662-4147
Burlington Studio: (802) 540-0192