Offering hot yoga, pilates, outdoor and livestream classes from our two studio locations in Burlington and Essex Junction, Vermont. We can't wait to see you!
Single class drop-ins available for purchase at $16.00
Save 5% on fully priced class passes and memberships when paying in cash.
5 Class Pass - $70
*Expires 12 months from purchase date*
10 Class Pass - $130
*Expires 12 months from purchase date*
20 Class Pass - $240
*Expires 12 months from purchase date*
Sustaining Monthly Membership - $99/mo
1 Year Membership - $1188
6 Month Membership - $699
$59 New Student Special
30 day unlimited membership valid at both studio locations
*Available only to those who are brand new to SoulShine and have not yet taken a class at one of our studios.
$49 BTV New Student Special!
30 day unlimited membership valid only at the Burlington studio
*Available only to those who are brand new to SoulShine and have not yet taken a class at one of our studios.
Extended Practice: Jivamukti Open Class with Christina Fornaciari
Saturday, April 8th, 2023 | 12-2pm
SoulShine Downtown | $25
Jivamukti Yoga is a rigorous practice centered on compassion for all beings. An Open class presents classical yoga teachings as relevant to one's life on and off the mat (drawn from a global Focus of the Month) and incorporates the 5 tenets of Jivamukti Yoga:
Ahimsa (non-harming, kindness)
Bhakti (devotion, beyond the self)
Shastra (ancient scripture)
Dhyana (meditation);
and Nada (sound, vibration)
This robust, longform class will weave together strong vinyasa, yoga philosophy, harmonium and chanting, breath awareness, hands-on assists, deep relaxation (savasana) and meditation.
Exploring the Root Chakra with Sacred Geometry with Nancy & George
Saturday, April 15th | 2 - 4:30pm
SoulShine Essex | $35.00
Please join us for this uniquely styled yoga class, where you will experience the ancient art of creating sacred geometry. In this hands-on workshop, while drawing and constructing, you will enjoy many of the relaxing and centering benefits that you are accustomed to receiving from a traditional yoga class. We will guide you in a step by step drawing that blends the traditional root chakra design with other special components that can be discovered and drawn through the art of using a compass and straightedge. We will also construct 3D pyramids. The workshop will begin and end with centering and grounding movement and meditation designed to enhance the experience of working with these specific designs and forms. No prior experience needed. Please bring a yoga mat. All other materials will be provided.
Instructors: George Leoniak and Nancy Benerofe
Yoga led by Paula Palermo
The Art of Reiki 1: Discover the Healing and Spiritual Power of Reiki with Ellen Albertson
Sunday, April 16th | 12-5 pm
SoulShine Downtown | $150
Deeply rooted in Eastern traditions from Buddhism to the martial arts, Reiki is a safe, gentle, hands-on healing technique to use for yourself and others that accesses spiritual, universal life-force energy to promote relaxation, boost energy and treat physical ailments. More than just a physical therapy, Reiki is a holistic system for balancing, healing, and harmonizing on all levels — body, mind, heart, and spirit. Based on the understanding that all conditions of imbalance are rooted in the human energy field, Reiki addresses underlying energetic patterns to create wellness and reconnect you with your ability to heal yourself, others, plants, and animals. In addition, by promoting personal and spiritual growth; empowering you to take charge of your own health; and increasing intuition, inspiration, and well-being, Reiki can transform your life.
In this class you will acquire the ability to access Reiki healing energy that you will retain for the rest of your life. You'll expand your healing abilities as you explore how Reiki can reduce stress, relieve pain, balance emotions, and facilitate personal healing and spiritual growth.
You will:
Learn what Reiki is
Discover Reiki's applications and how to practice Reiki on yourself, others, and animals for healing and increased wellbeing.
Understand the Reiki-yoga connection
Acquire the ability to enhance the life of all your plants (indoor and garden)
Receive two attunements to empower yourself as a conduit for channeling life-force energy
Practice Reiki on yourself and others
Receive a Reiki 1 notebook and certificate
Grateful Dead Yoga ft. Dark Star Project
with Sarah Quinttus
Thursday, May 11th | 7:30-8:45 pm
SoulShine Downtown | $30
One of our favorite offerings is back! Join Sarah Quinttus for a feel good yoga flow featuring live music performed by Dark Star Project!
Restorative, Yoga Nidra, & Sound Bath
with Malaika DosRemedios
Friday, May 19th | 6-7:15 pm
SoulShine Downtown | $25
This practice is one that will help restore your inner light and come back home to yourself, your true nature. This slow-paced and close to the Earth class is devoted to focusing on long holds with support from yoga props, progressive relaxation techniques, and conscious breathing while being guided from the gross layers of our being to the more subtle whispers of deep knowing within. Once our body is more at ease and our mind less busy, we then drop into the practice of Yoga Nidra. Singing sound bowls will bathe you in healing vibration throughout.
Ready to Make a Change?
Become a member of the SoulShine Community and get started with your yoga practice.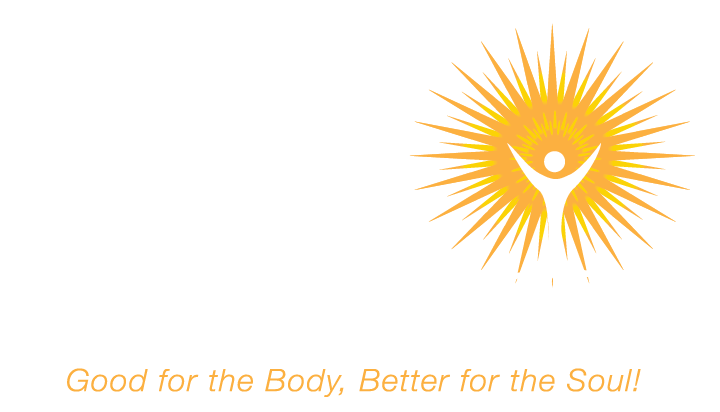 LOCATIONS
SoulShine Essex
1 Market Pl #16
Essex Junction, VT 05452
SoulShine Downtown Burlington
100 Church Street, 3rd Floor
Burlington, VT 05401
CONTACT US
Essex Studio: (802) 662-4147
Burlington Studio: (802) 540-0192