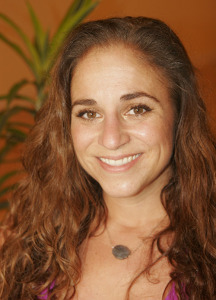 Leah Chiofaro, Owner & Founder
Leah Chiofaro founded SoulShine Power Yoga in 2014 as a way to bring more healing, peace, and strength directly to her community. After some of the hardest years of her life, consistent yoga practice brought her strength in body and mind, and she understood for herself the power of yoga to help people change their lives. With some help from her mentors, SoulShine Power Yoga went from a dream to reality. 
Leah has a long history in business, retail, and entrepreneurship, and owned her first business in Burlington called Hydrangea from 2005 to 2020. She opened SoulShine in Essex in 2014, the first standalone yoga studio in Essex Junction. Her vision expanded, and in 2021 Leah opened the second SoulShine studio on Church Street in Burlington in the middle of a global pandemic. When she's not in the studio, Leah loves spending time with her three doggies, snowboarding, and enjoying live music.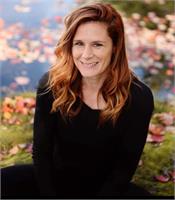 Apryl Larkin
Apryl came to yoga as a runner wanting to avoid injury, but quickly fell in love with the practice. She really fell in love with yoga in 2011 when she moved to Omaha, Nebraska, and met an amazing teacher there who told her that she knew one day Apryl would teach. That planted a seed that came to fruition in 2015 as Apryl enrolled in the 200-hour teacher training program at Laughing River Yoga in Winooski.
Apryl loves the ability yoga gives to build strength in the body and enjoys a Vinyasa practice, powerfully linking breath with movement. She enjoys inverting and arm balancing, but also holding poses to build strength and flexibility. She is so grateful for the many teachers and students who inspire her on a daily basis.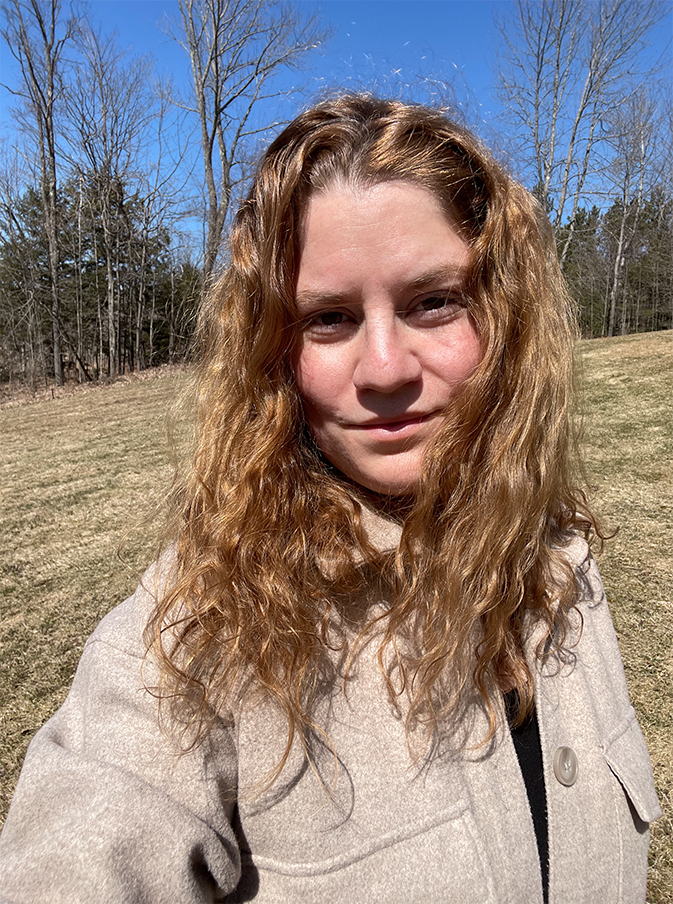 Casey Palmer, Business Manager
Casey is the Business Manager for SoulShine Power Yoga and is based out of the Burlington studio, where you'll find her most days of the week. She has worked in an administrative capacity for SoulShine since its inception in 2014, and previously managed Leah's first business, an accessories boutique called Hydrangea Too, for nearly six years. A Vermont native and longtime Burlington resident, Casey enjoys hiking, swimming, sunset-chasing, reading, writing, photography, music, film, food, and — perhaps most importantly — cooing sweet nothings at her cats, Whitman and Wylie. She's a big fan of our Gentle Flow offerings, which for her instill a sense of softness and grace that changes the way she moves through the day and beyond.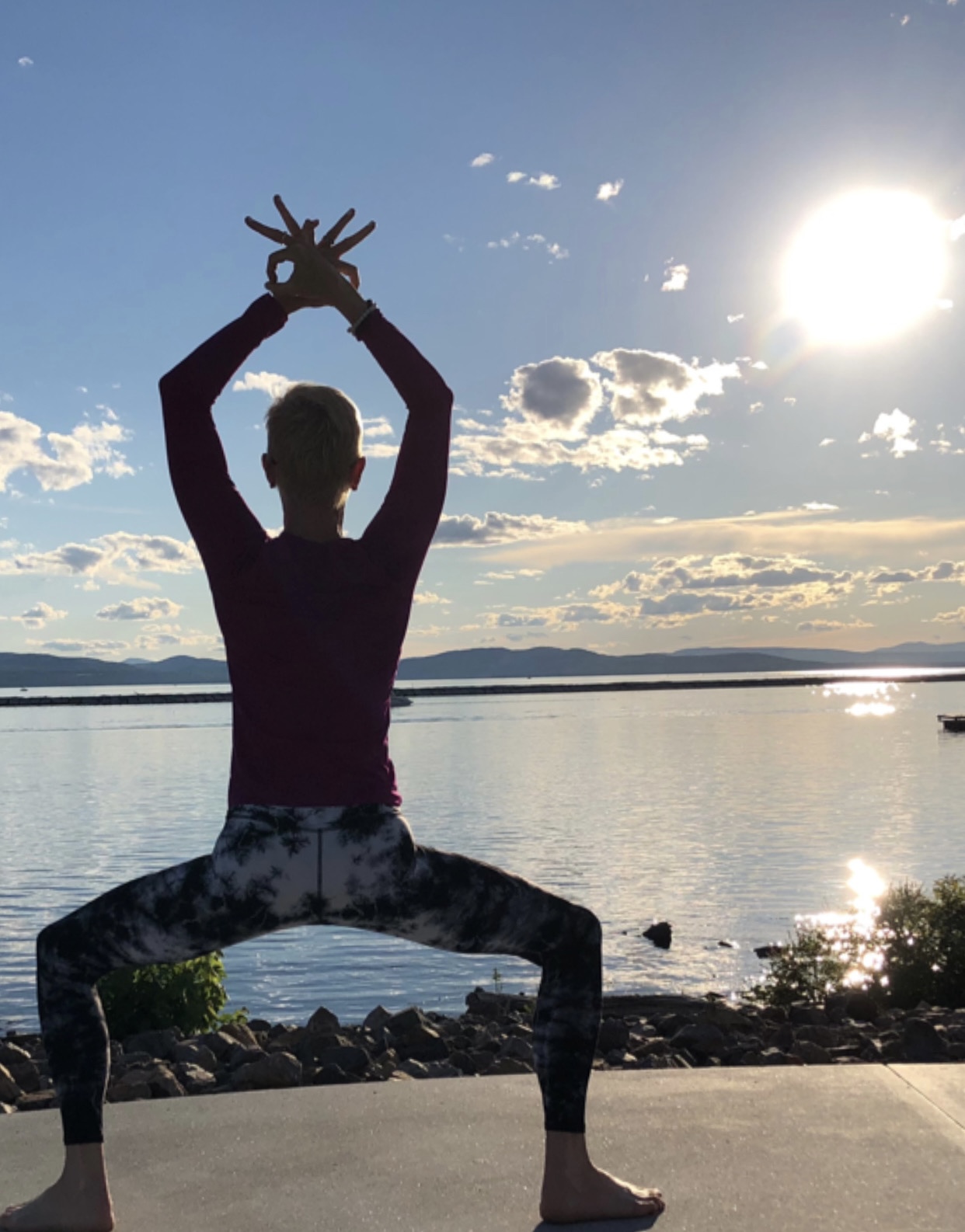 Catherine Hamilton
Catherine (Ph.D., ERYT 200) has been practicing yoga for forty years.  She received her 200-hour training certification at Honest Yoga in 2015 and has studied under Tao Porchon-Lynch.  She has completed 200 hours of her 500-hour training with the Westchester Academy of Yoga (WAY) under Renee Diamond (the "Tao" Way).She is also certified to teach Dharma yoga wheel, Yin and accessible chair yoga. Catherine conducts teacher certifications in chair yoga and has delivered four certifications as benefits for yoga studios during the pandemic.She has also developed also developed a curriculum for teachers on mudras and has delivered the chair yoga training for teachers in various 200-hour programs.
Her background in gymnastics and modern dance are evident in her energizing Vinyasa flow sequences that build core strength, stability, and greater flexibility. Catherine's classes are known for their interesting and uplifting themes, designed to create a healthy, joyful experience and a blissful balance between ease and effort.  She integrates "mudras" or "hand yoga" into her classes to promote healing and transformation, as well as offers options for therapeutic and Reiki assists. Catherine spins vinyl records for the yoga teacher community under the name DJ Love Doctor.Outside of the yoga studio, Catherine is a wife, mother, public health professor and advocate for better a consumer experience in health care. Follow Catherine on Instagram: ChairYogaLove, DJLoveDoctorVT, Yogalove.us; and on YouTube: Chair Yoga Love (chair  flows) and DJ Love Doctor (mat flows)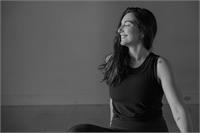 Christina Fornaciari, Studio Manager
Christina Fornaciari (she/her) is a full-time yoga teacher living in Winooski, Vermont. She values yoga deeply beyond the physical practice and leans into yoga as a way of moving through life off the mat with more self-awareness, lovingkindness, and skillfulness. Even though she holds the role of a teacher, Christina is committed to continuous learning and studentship as a way of honoring the depths of the yoga practice and tapping into her fullest self.
Christina's offerings weave together physical postures, breath awareness, mindfulness, Sanskrit mantra with the harmonium, and yogic philosophy, striking a balance between effort and ease with a focus on cultivating mindful awareness, curiosity, and self-acceptance. She aims to create an inclusive, safe, and non-judgmental space for practitioners to simply be themselves in the moment.
Christina is a 500hr certified yoga teacher and is also the Co-Director of the 200hr Yoga Teacher Training program at Laughing River Yoga.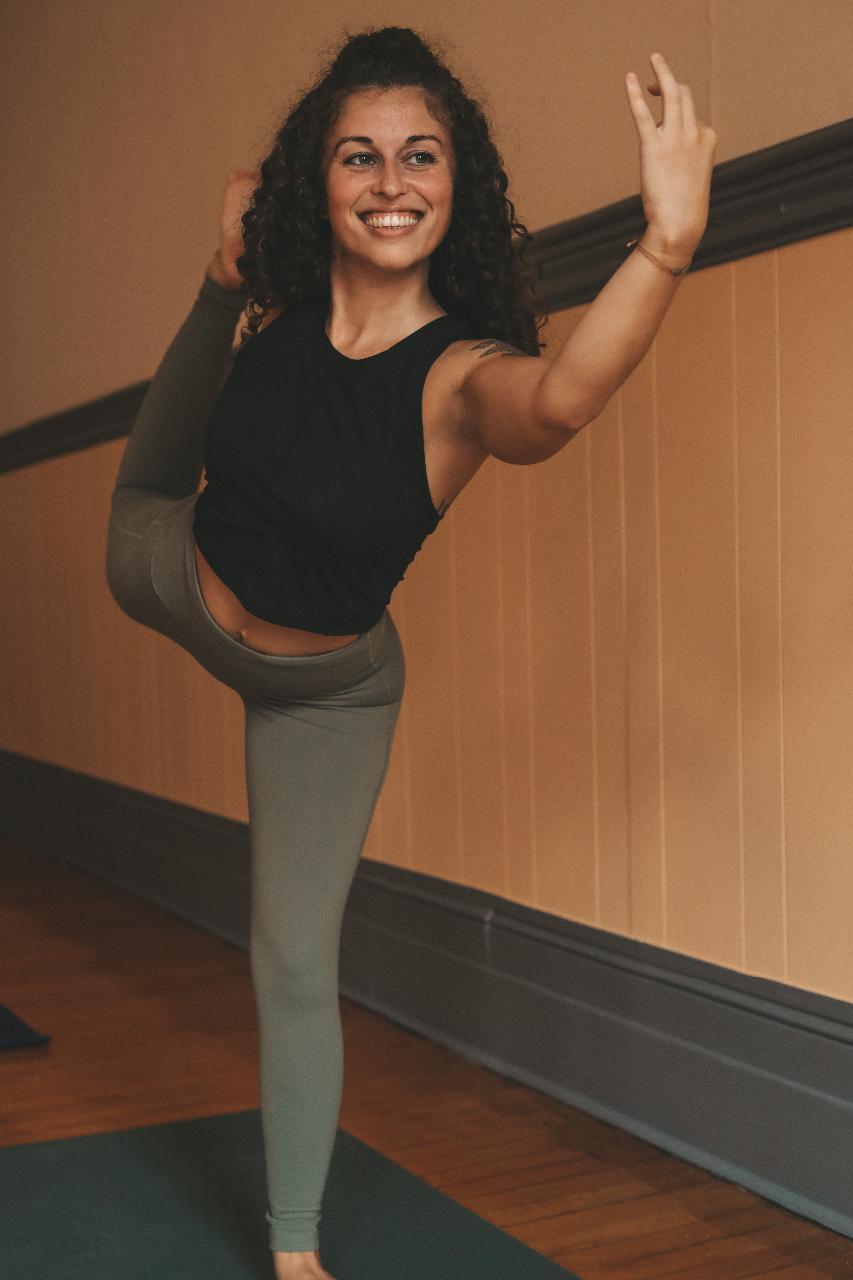 Eliza Kuchuk
Eliza earned her 200 hour yoga teacher certification through Yoga Vermont. She was first drawn to yoga in college when she noticed it helped ease chronic pain and continued to practice as she found joy in movement and the philosophy. In her classes you can expect a strong vinyasa flow with a focus of tuning into your own experience. Eliza aims to have fun, offer some challenges, and weave yoga philosophy throughout each class so we can bring what we learned on the mat off the mat. Outside of yoga Eliza enjoys hiking, traveling, paddle boarding, art, reading, and finding new ways to adventure in the outdoors.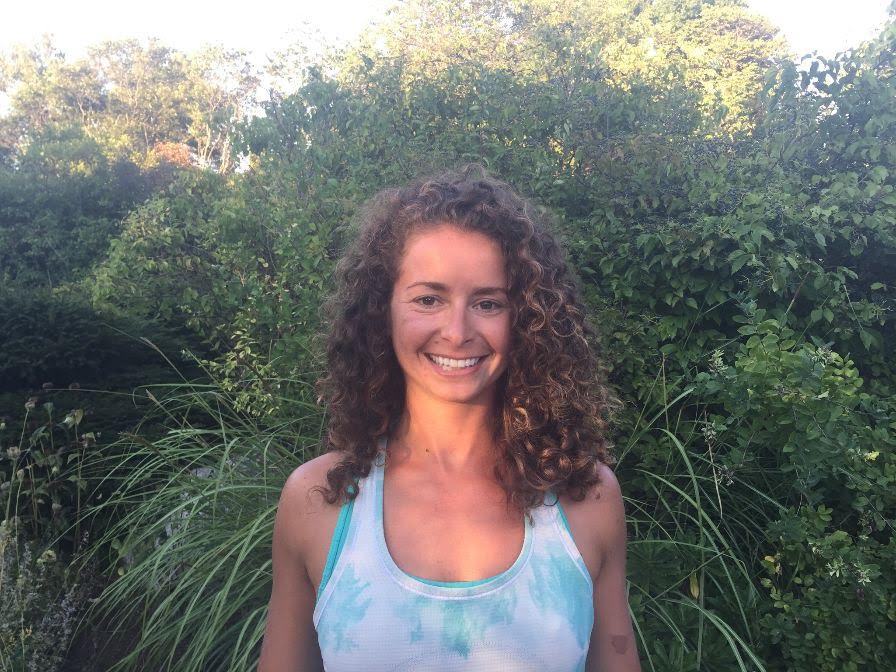 Emma Delphin
I fell in love with yoga after taking my first class in the fall of 2010. Practicing power yoga over the next five years gave me the space to navigate the pain of leaving an unhealthy relationship and helped me to heal after the death of my father. Over the next five years, yoga class became a refuge where I could find the mental space to make sense of life challenges (with the wonderful benefit of helping me physically unwind after a long day as a elementary school aide, nanny or bartender/server). As yoga became a more and more important part of my life, I decided to enroll in a 200 hour teacher training led by Tricia Philpott through Empower Yoga in Beverly, MA. In 2015, after graduating the training, I began teaching yoga.
I primarily teach alignment focused warm/heated vinyasa, often called power yoga. I often focus on guiding students through class with precise alignment cues so that each individual has the support and freedom to find the variation of the pose that is most beneficial in their body while strengthening and lengthening with intention. My hope is that students will find the sense of calm that accompanies linking breath and movement while focusing on the placement and engagement of the physical body so that they can continue to practice for as long as possible. It is this sense of calm and awareness of the present moment that I want students to be able to take off the mat and into their lives.
In addition to the 200 hour training in 2015, in 2019 I completed a 300 hour teacher training through Down Under Yoga in Boston, MA with Natasha Rizopoulos as a lead teacher. I have completed Inferno Hot Pilates level 1 and barre teacher trainings as well. I have more intensely studied and participated in weekend intensives focusing on yoga therapy, inversions, arm balances and assisting. I love planning and teaching workshops and special classes specifically focused on inversions, arm balances, backbends and restorative yoga and more.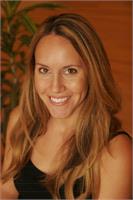 Emily Souliotis
Emily has been practicing and teaching yoga for five years. She earned her 200 hour teaching certificate through Yoga Vermont in Burlington, and is currently working on her 500 hour certificate. Although Emily loves teaching many styles and levels, her favorite class is a challenging vinyasa! When she's not teaching, Emily loves spending time with her husband, two little ones, and boxer pup.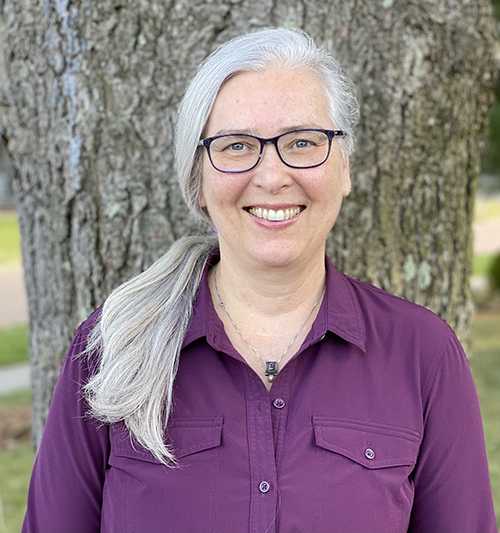 Ginger MacDonald

Ginger practices yoga for physical and emotional well-being, greater self-understanding and greater connection to herself and the world. Yoga and mindfulness practices help her be more fully present in a way that's kind and accepting. Her yoga classes focus on safe-alignment, playfulness, attention to breath and intention, mindful awareness and self-compassion. She loves teaching beginners and making yoga and mindfulness accessible to people of all ages and physical abilities. After completing 200-hr and 300-hr trainings in alignment-based vinyasa flow yoga, Ginger did additional trainings in yoga and mindfulness for children and teens, yoga for people with cancer histories and advanced trauma-sensitive mindfulness. In addition to being a yoga instructor, Ginger is a clinical psychologist. She enjoys time with friends and family, as well as hiking, skiing, paddling, gardening, music, art and reading.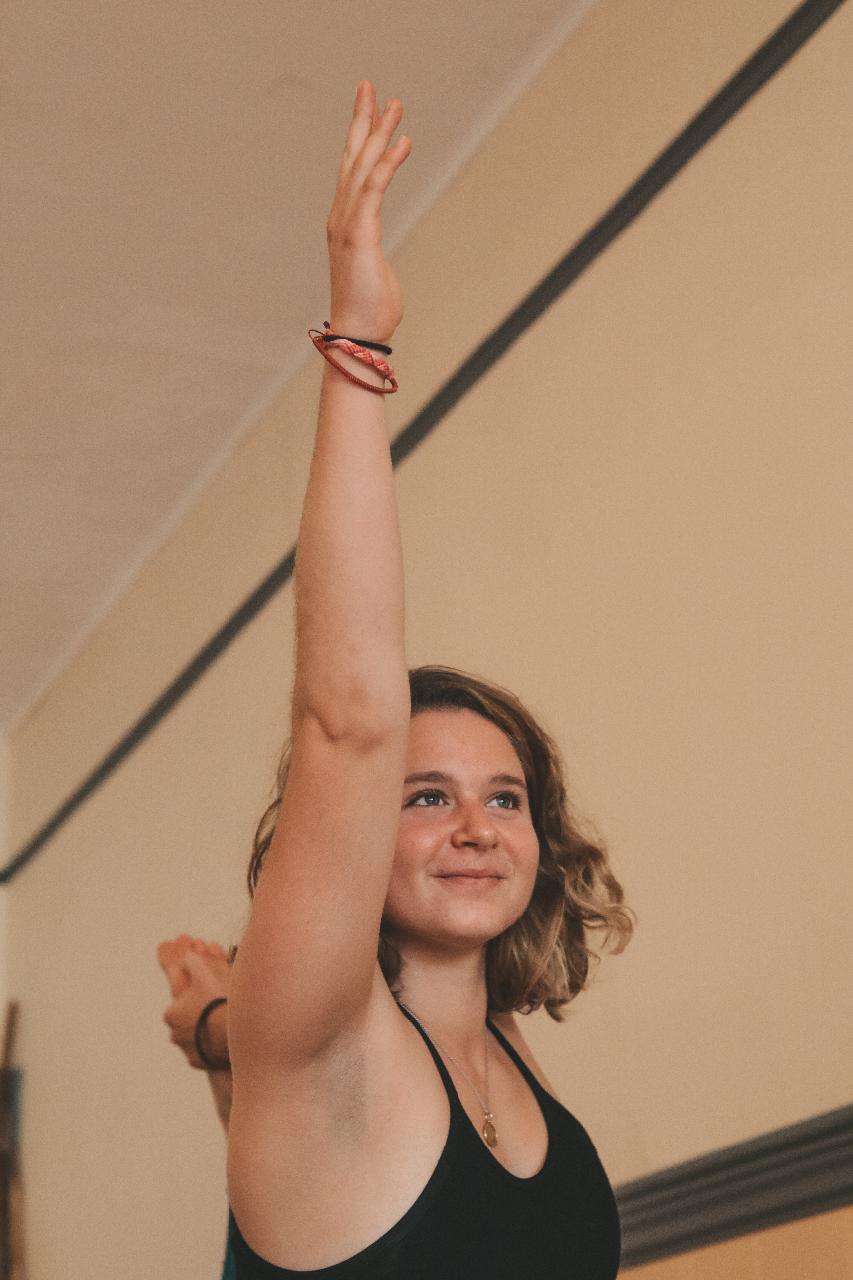 Fiona Kass

My intention is to spread the love that is yoga. Yoga enlightened me to my true strength, both on and off the mat. I believe yoga has the intrinsic ability to transform the physical and emotional body. It opens us up to our innate compassion and peace. I have been practicing yoga for many years, and I received my 200hr RYT in Nosara, Costa Rica, in the summer of 2021. My primary practice is power vinyasa; my classes are usually high energy with an emphasis on strength building and the cultivation of gratitude. My teaching style evokes balance, healing, mindfulness, and self-love!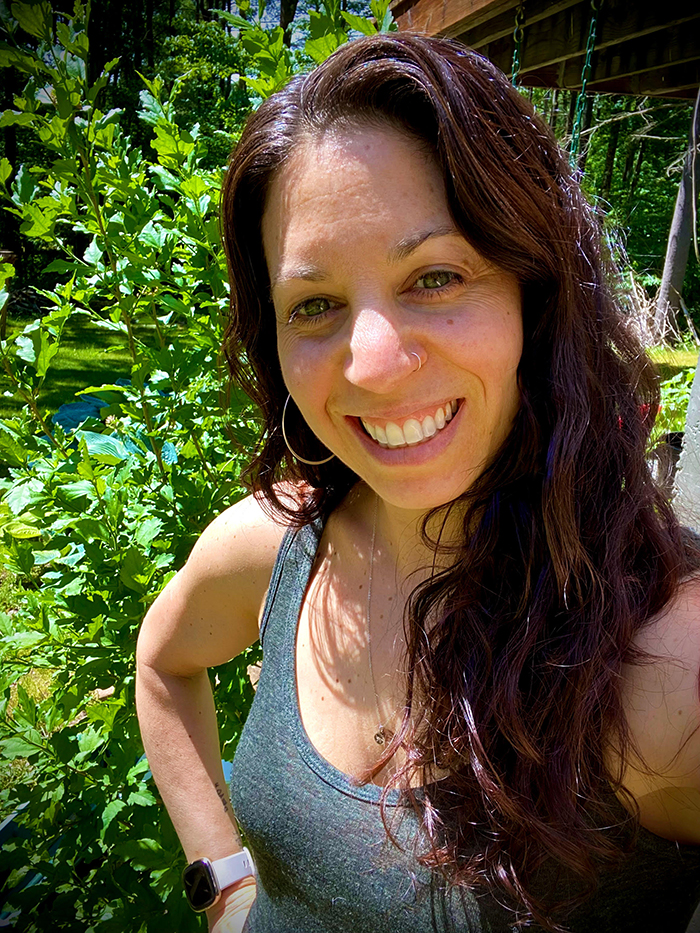 Jenny Sugar
Jenny Sugar (you can call her Sugar!) took her first yoga class in 1999 and has been teaching ever since. With a background in Ashtanga, her true passion is for Vinyasa-style yoga because of its playful, energetic, fluid, and challenging nature.
Sugar's vigorous classes use the connection of your breath to your movements to deepen the connection you feel toward others and to the world. You'll strengthen and open every inch of your body, and are encouraged to move at your own comfort and ability level, to explore new, challenging poses, and above else, to have fun!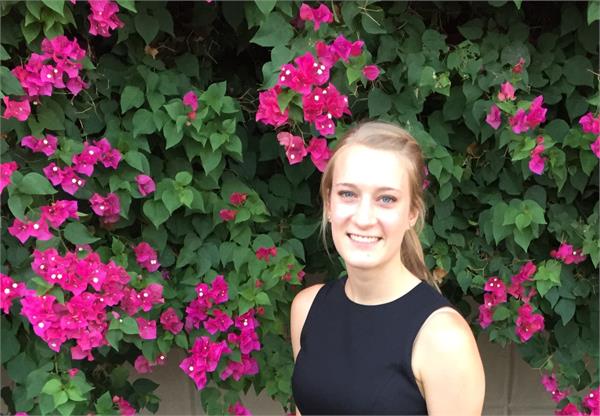 Kelsey Reed
Kelsey first came to yoga during high school as a way to prevent injuries from other sports, but she quickly realized the benefits of yoga beyond the physical aspect. The physical movements combined with the breathing techniques have been crucial for her stress management. In the summer of 2018, she decided it was time to learn how to share her passion with others and completed her Yoga Alliance certified 200 hour Yoga Teacher Training through Health Yoga Life in Stratton, VT. Kelsey is also a registered nurse and appreciates using the various aspects of yoga to help her patients achieve mental, physical, and spiritual well-being.
Kerry Fantelli
Kerry Fantelli teaches a vinyasa focused class. When you take class with Kerry, you will be welcomed and challenged. She has a strong alignment focus and incorporates mindfulness practices within her classes. Kerry wants students to find the balance between going beyond their fears and doubts and listening to the needs of their body. Kerry is playful and energetic and her classes often have the same vibration.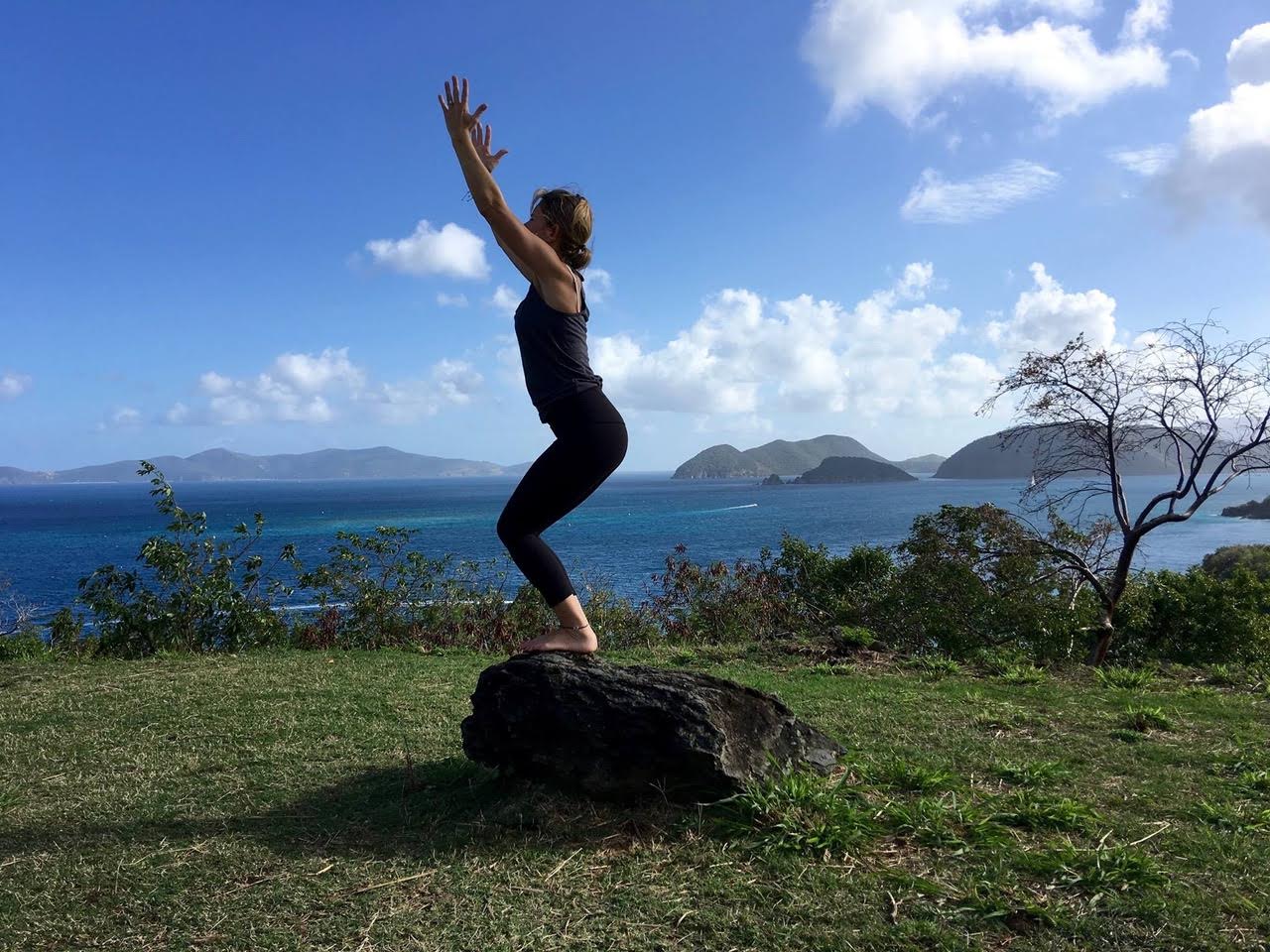 Kim Horton
Kim was first drawn to yoga when taking a pre-natal class in 2001 at Yoga Vermont in the Chace Mill. Following this introduction Kim began weaving yoga and mindfulness into her work as a school counselor with children, teens and school staff over the past 20 years. Kim transitioned out of her school role this past year and followed her passion to teach yoga and share all things related to health and wellness with others. Whether taking a restorative or gentle flow class with Kim you will be sure to find a warm, supportive, lighthearted environment. As a native Vermonter Kim and her family know how to live fully here~you can find them on Lake Champlain all summer long or skiing in the Green Mountains in the winter. She looks forward to sharing the many gifts of a yoga practice with the SoulShine community.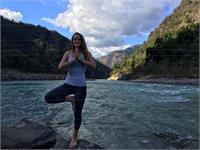 Laura Neal
Laura became interested in yoga when she was majoring in religious studies at University. She studied many Eastern religions such as Buddhism and Hinduism and learned about meditation and yoga from these ancient traditions. She did her first 100 hour YTT course in Rishikesh, India in 2017 and fell in love with the practice and philosophy of yoga. She completed her 200 hr YTT at Yoga Vermont in 2019 where she practiced ashtanga and vinyasa. She is also passionate about meditation and sharing it with others through her teaching of yoga. She believes that yoga can be a metaphor for many things in life. If we challenge ourselves by holding poses through sensation, we gain strength not only in our bodies but in our minds so that we can breathe through difficult situations in life gracefully. Yoga trains our bodies to be flexible so we can move through life with flexible minds, living and breathing the practice of non attachment. Off the mat she loves to travel and experience new things, always looking to gain inspiration as well as continue to learn and grow. She also enjoys expressing creativity in the form of jewelry, art and dance.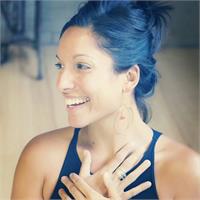 Malaika DosRemedios
Malaika DosRemedios (E-RYT-500, and YACEP) is a full-time teacher of the Tantric Tradition of Hatha Yoga, group fitness instructor and personal trainer in the Burlington, Vermont area during the late spring to mid fall and lives in Key West, FL during the winters. When not in Vermont she is traveling and teaching all over the globe. In the recent years, Malaika has lead Intensive Immersion Teacher Trainings in Bali, Indonesia and clinics for students and teachers in Sydney, Australia.
She enjoys working with communities, inspiring others into their best selves. She is a community partner, and consultant with other yoga communities globally, helping to fine tune their vision and creates collaborative partnerships with other teachers and studios involving yoga retreats, teacher trainings and events throughout the world. Her life is dedicated to this work and she always feels as though it is just beginning. She and her beloved Yellow Lab "Teddy," who is a certified Therapy Dog of Vermont, like to volunteer in their free time unleashing smiles to folks in need of personal visits.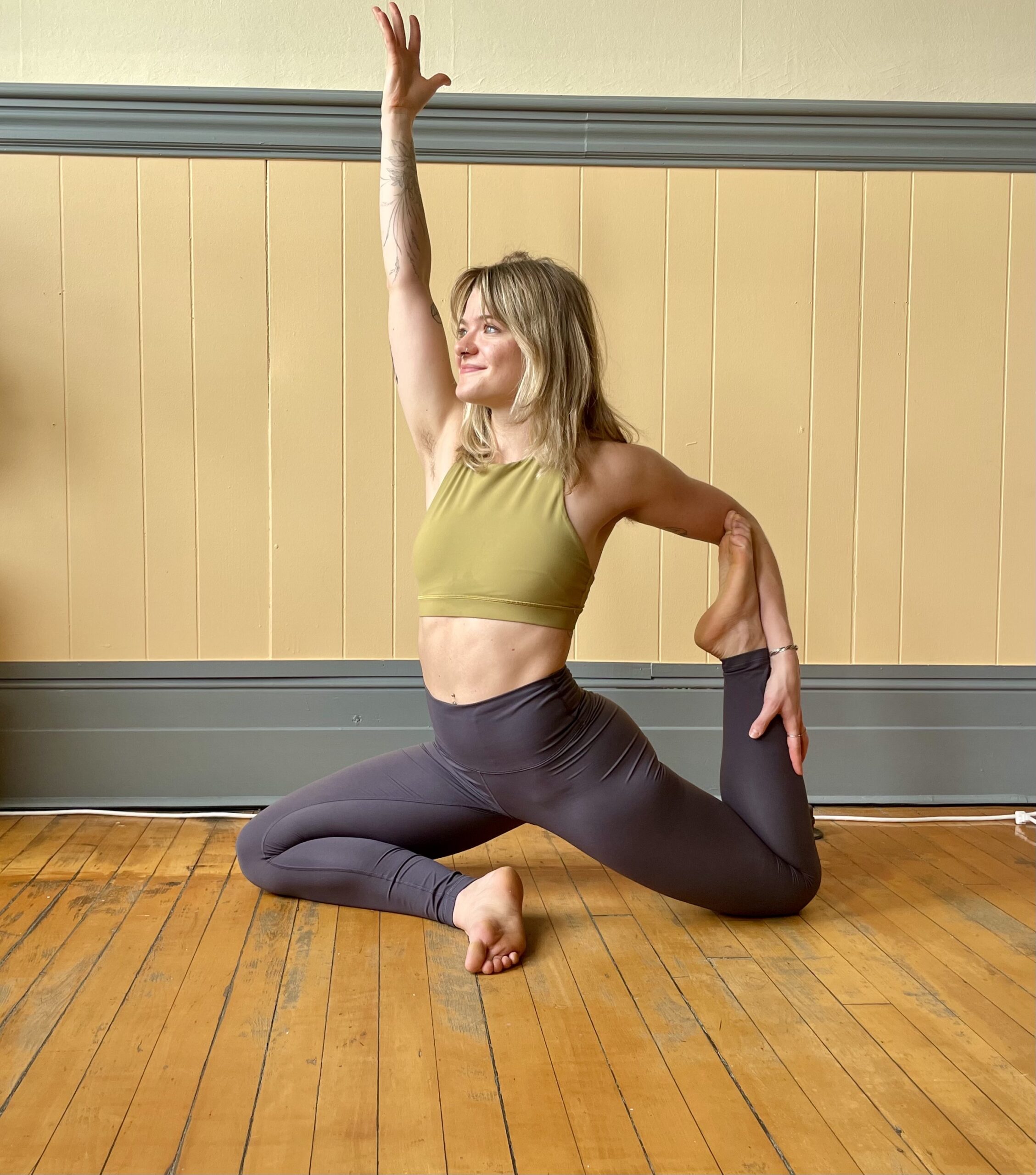 Margaux Miller
For Margaux, the yoga practice is an avenue for expression and release, reflection and self study. Margaux began practicing yoga as a teenager, and not long after received her 200 RYT Certification in 2015 at Forever Om School of Yoga in her hometown north of Chicago. She was fortunate to become involved with the Burlington yoga community while enrolled at the University of Vermont, where she studied history and gender studies, two of her intellectual loves. Margaux has had the privilege of teaching classes locally for four years. Her teaching balances a rigorous practice of vinyasa flow with an intentional meditative aspect. Her classes are robust and challenging. Margaux believes in the power of somatic awareness to heal, and through teaching aims to invoke in her students curiosity and self-compassion. Margaux hopes that her offerings encourage thoughtfulness off the mat, as well as on. 

Margaux recently completed the Teacher Enhancement Program, as well as the Chakras, Bandhas, and Vayus Intensive: Mapping the Energetic Body, at our neighbors, the Laughing River School of Yoga.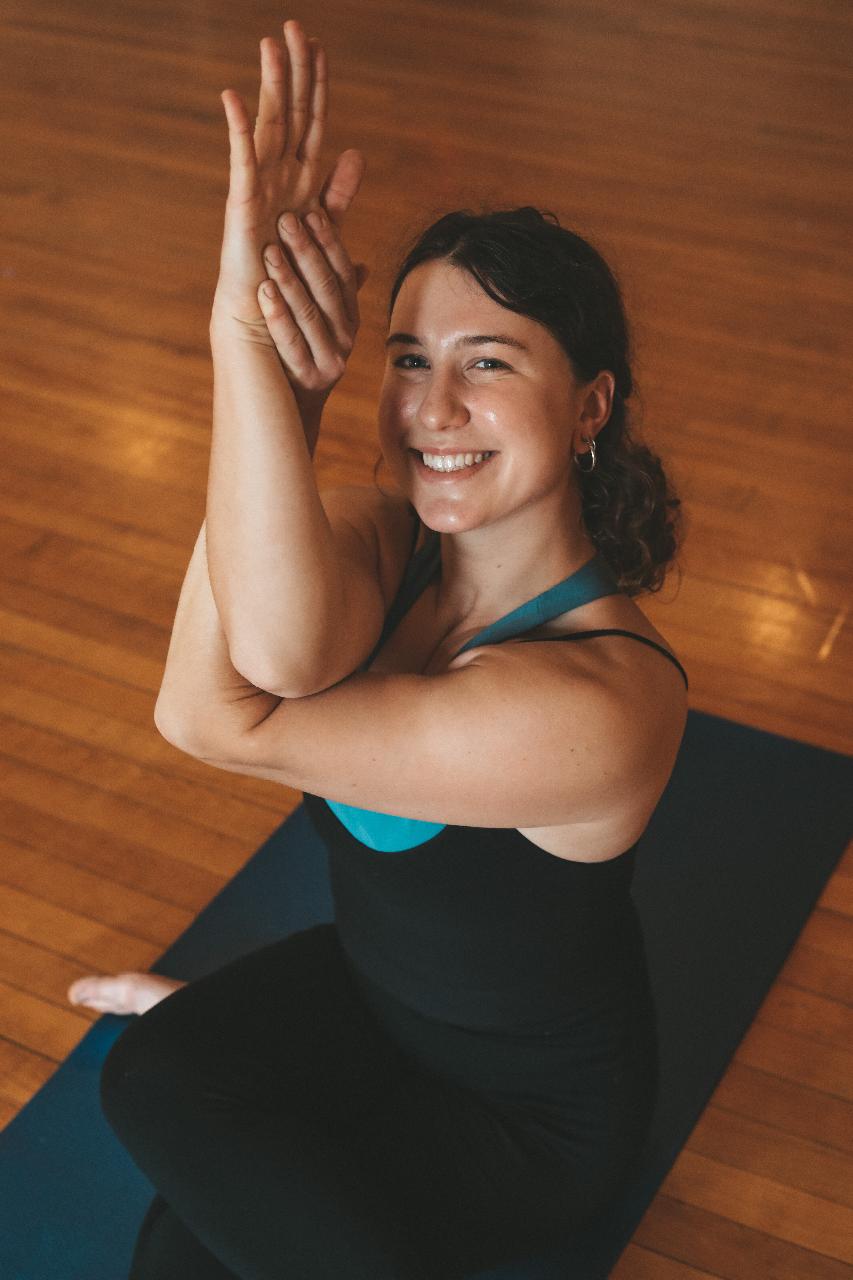 Marissa Pappalardo

I began my yoga practice as a means of gaining physical strength and flexibility. Years later, I find myself with a deeper understanding of yoga. To me, yoga is a practice of melding together the mind, body and spirit.
After establishing my personal practice, I decided I wanted to share the joy of yoga with others. In 2017 I completed my 200-hour yoga teacher training at the University of Vermont. During this experience and thereafter, I've sought to expand my understanding of yoga through exploration of the Chakra system and a myriad of traditional Sanskrit Sutras. As a teacher I hope to facilitate a space where students find deep relaxation and connection with their bodies.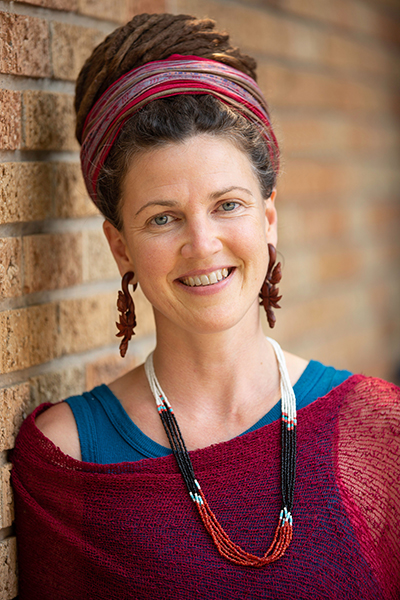 Megan Moon

Megan Moon leads dynamic vinyasa flow, offering a fully supported space for students to build their practice safely and freely. She weaves creative asana sequences together with the universal principles of alignment and yoga philosophy to create enriching practices. Megan has embraced many different styles of yoga over the past several decades including Kundalini, Ashtanga, Yin, and Anusara and believes in the power of yoga for healing, health and expansion. Megan received her 200 hour training in Anusara Elements from Tiffany Wood in 2021 and her 500 hour training in alignment based Vinyasa from Honest Yoga in 2018. Megan is also certified in Yin yoga, kids yoga, and hoop dance. Outside of the studio, Megan is a Mom, a DJ, a personal chef, a gardener and a hoop dance teacher.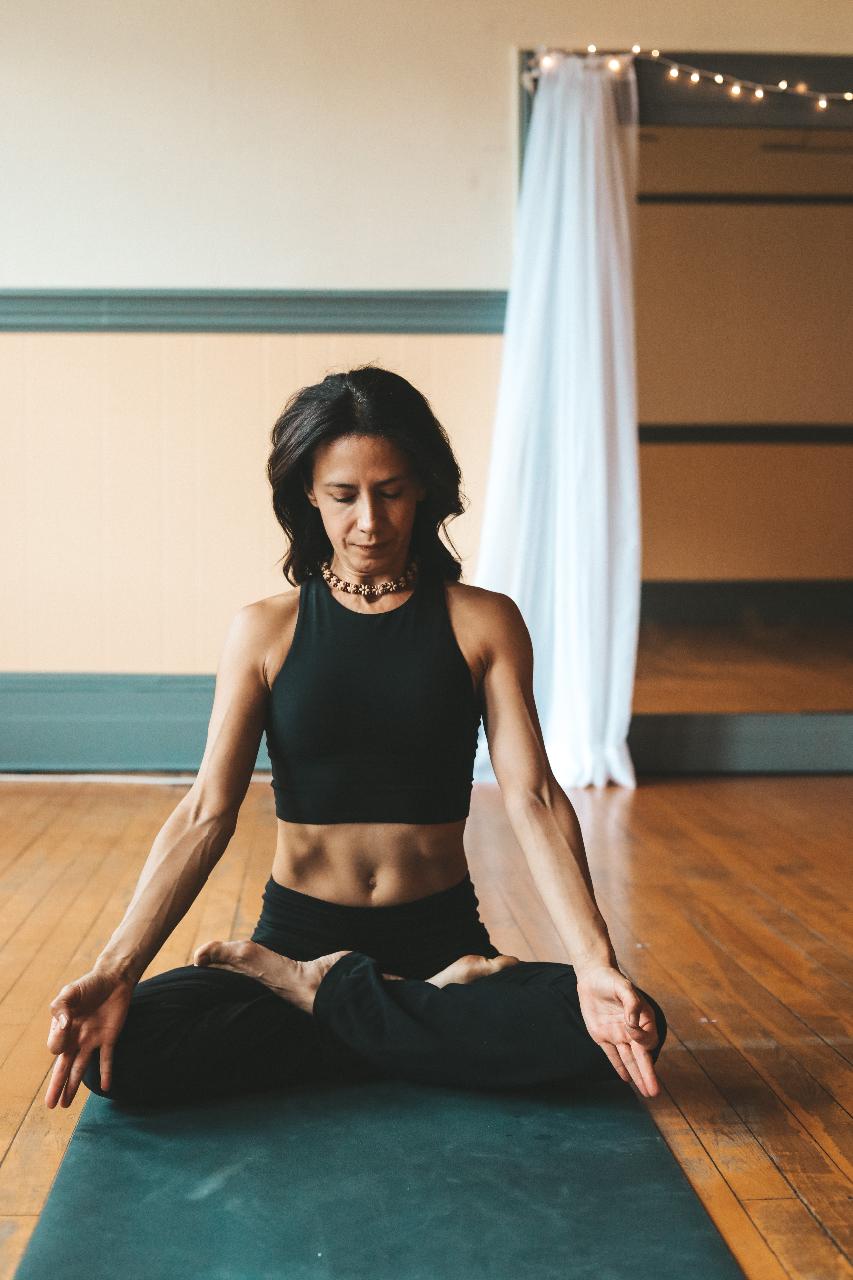 Mireya Guerra
I am a devoted Ashtanga and Vinyasa practitioner and student who found a home in yoga. My teachers, their teachers, and the teachers before them continue to guide the path that I gratefully travel.
I have been weaving breath and movement into my life for more than 30 years through dance, an art that I began practicing as a child growing up in Quito, Ecuador. Around 15 years ago, I slowly but surely began to fall in love with yoga. I hope to form a connection with each one of my students, guiding them to discover the endless benefits of the practice.
I received my 200 Hour certification with Laughing River Yoga and I am currently working towards the 300 Hour with Yoga Vermont. My practice, studies, and library continue to grow, nurtured by the wisdom and love of my Guru and friend, Kathy McNames.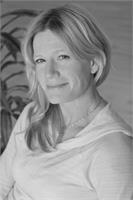 Noelle Davis
Noelle Davis has practiced yoga for the last 16 years and completed her 200 hour teacher training through Yoga Vermont. Her vinyasa classes focus on being present, listening to the breath as the voice of the body, and having fun. The connection that we all make through breath, movement, and our minds is what inspires Noelle to get on her mat everyday. She believes that through the physical mind we can free the mental mind. Noelle is grateful to be here sharing her love and adventure for yoga, for her teachers who inspire her daily, and most especially for her family, as it is their love that makes living her life blissful.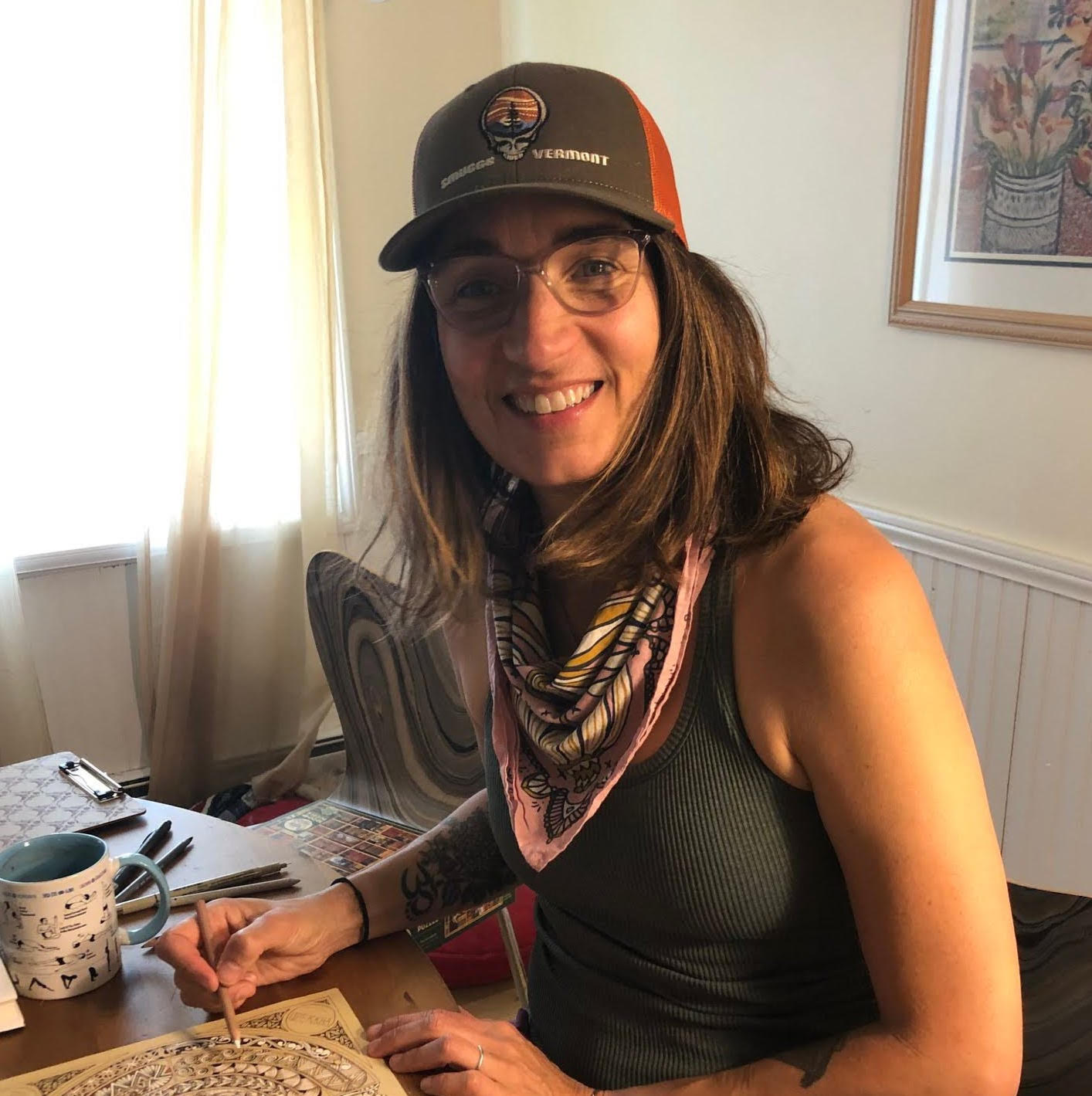 Paula Palermo
Paula identifies as a teacher. Yoga, art, mindfulness and mathematics both sacred and practical are passions she shares with adults and children alike. Fostering wellness, curiosity and building strength as well as supporting practitioners in developing meaningful and sustainable life-long practices are the goals of her teaching. Expect a mindful practice which integrates breath-body connection, energy, humor and music with Paula.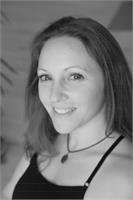 Rachel Lacourciere
Rachel is a registered yoga teacher (RYT) with Yoga Alliance and has been practicing yoga for almost 20 years. She currently teaches group classes in a wide variety of venues, as well as privately. Rachel specializes in teaching to the needs of the individual, bringing to SoulShine an energetic vinyasa practice designed to improve each student's flexibility, strength and overall well-being.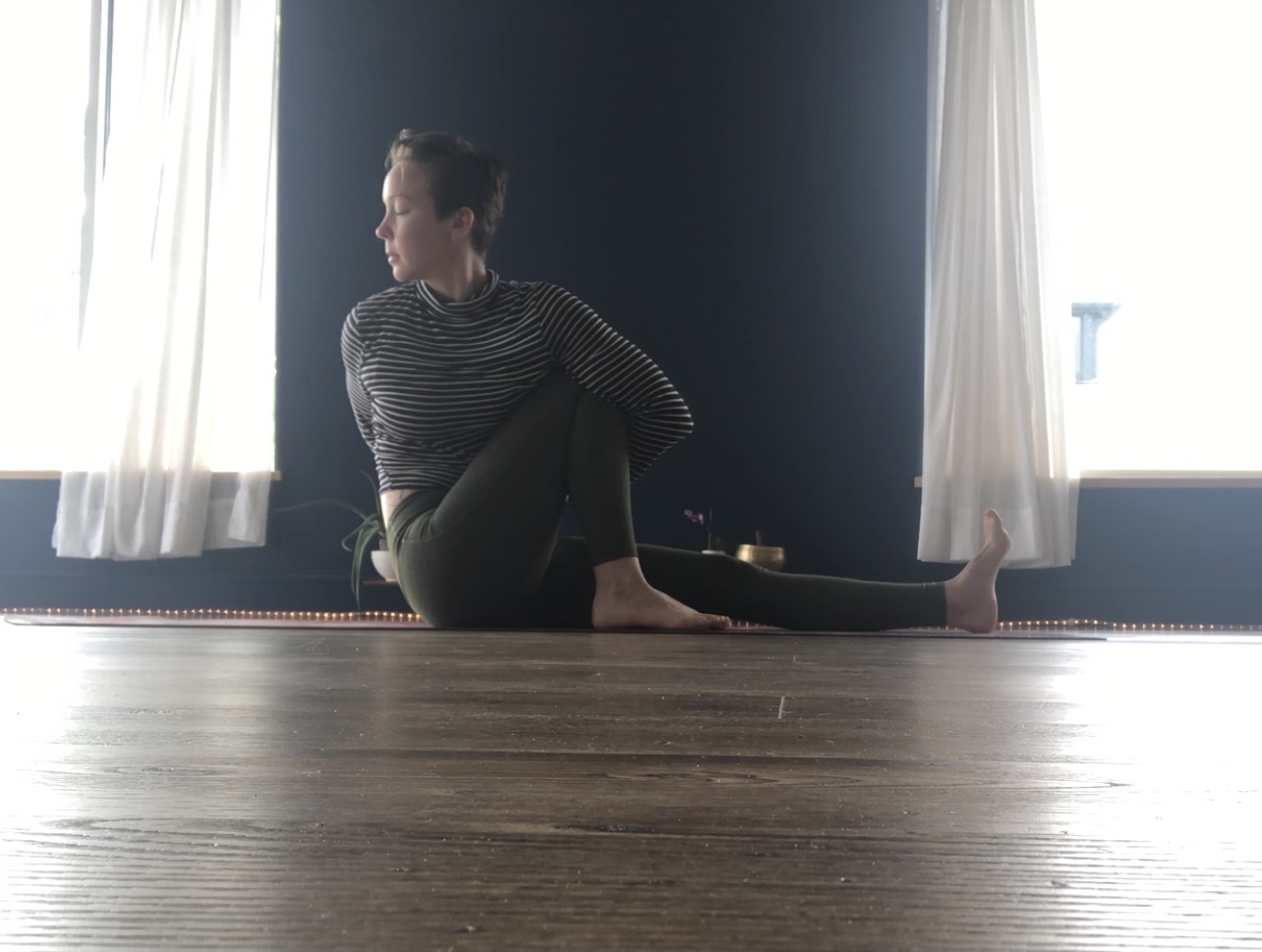 Sara Garside
Sara Garside earned her RYT500 from Yoga Vermont in 2022. Though she does not subscribe to any particular asana school exclusively, she is typically attracted to strong practice with a special fondness for Ashtanga. Sara has found that in working with challenging postures and transitions on the mat, she is better equipped to negotiate the mental and emotional tests that life itself brings. This is just one of the benefits of yoga that she hopes to share with her students.
Though Sara is playful and light-hearted in her approach to teaching, she appreciates the ambitions of some students to evolve in their physical practice, and will teach to this end where appropriate while offering options to all. In her classes, you will be given space to move away from the turbulences and cyclical thinking of the mind, and allow the body to become the pilot. Being that Sara is fascinated with the yogic ideals of working through resistance juxtaposed with acceptance and surrender, you are sure to experience both within her classes.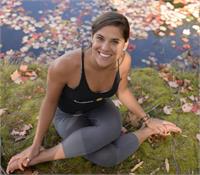 Sarah Quinttus
Sarah was first exposed to yoga in the spring of 2011 and quickly fell in love with the practice and its teachings. Growing up playing competitive sports, Sarah endured several injuries which resulted in 5 reconstructive knee operations. Yoga was the only form of rehabilitation that made a lasting impact, and she attributes her daily practice to being able to remain active outdoors, whether it be skiing, biking, hiking or kayaking. 
Although Yoga started as a mostly physical practice for Sarah, it has grown into a way of life, both on and off the mat, and has become deeply spiritual and healing for her. Through living her yoga she has learned the power of intention, positive thinking and remaining present. In Sarah's class you can expect to be physically challenged, play with your edge and find space and serenity in the mind. Sarah has been inspired by many wonderful teachers on her path and is excited to share the traditions of this beautiful practice with her own students. Sarah is currently working towards her 1,000hr IAYT certification in Yoga Therapy.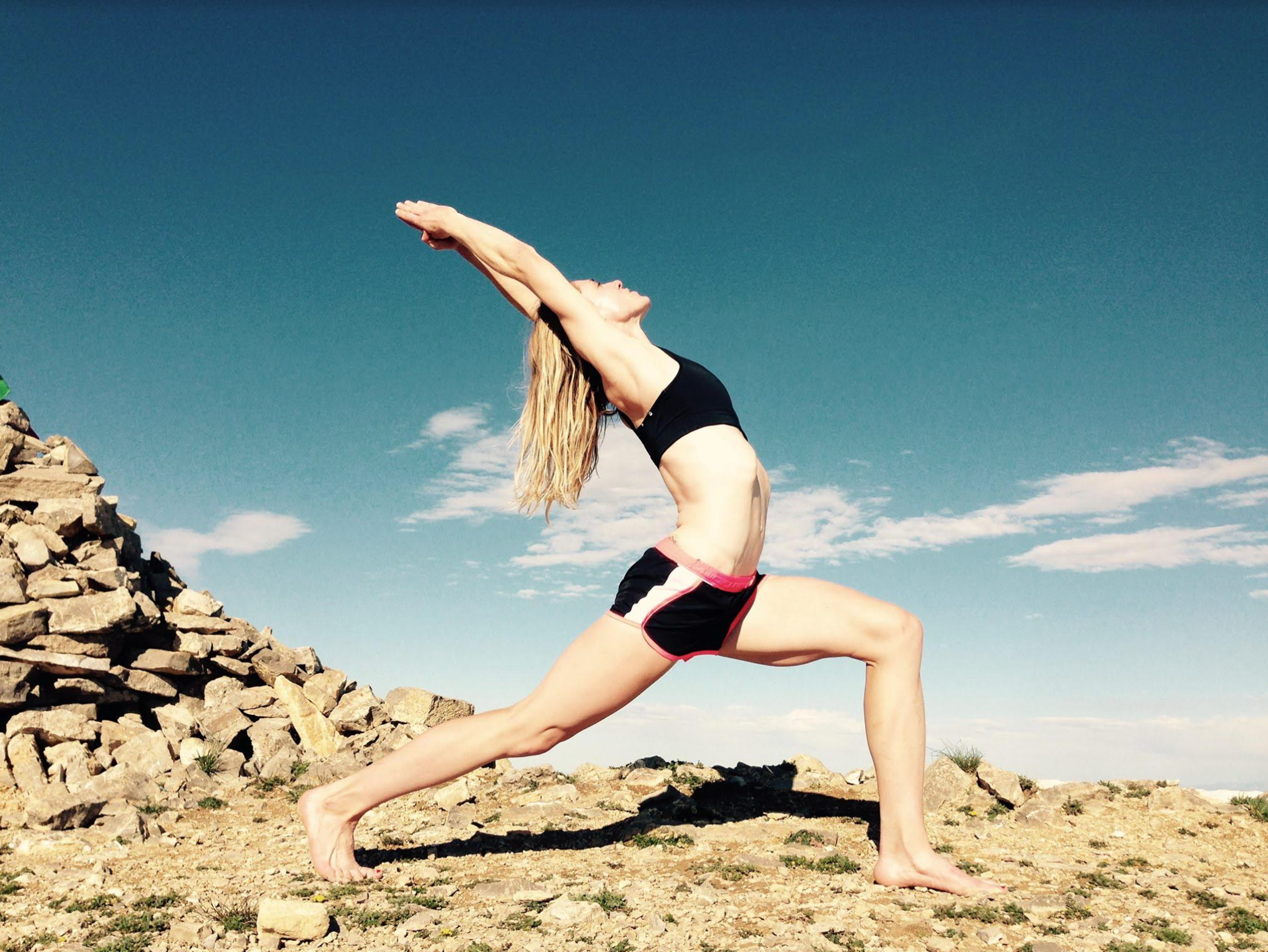 Simone Aliya

In 2011, after years of racing in circles around a track as an All-American runner, Simone arrived at her first Power Yoga class with tight hamstrings and imbalances in her mind and body. She found that the rigorous yoga practice not only stretched and strengthened her body but also offered her focus and a way to channel her intensity without the stress of competing. She received her certification from Corepower in Boulder, Colorado and dug deeper into the practice—going beyond its physical component. Using self-discipline (tapas), self-study (svadhyaya) and contentment (santosha) as the guiding principles of her classes, she instructed athletes all over Bozeman, Montana for eight years and worked to help both herself and her students change how they felt in their bodies and in their lives. In 2017, she completed Gabriella Walter's Inferno Hot Pilates certification program and began teaching IHP at the local Hot Yoga studio. She's excited to reconnect with her New England roots, call Burlington her new home and teach at SoulShine. When she's not teaching, she enjoys writing, painting, mountain running and hiking.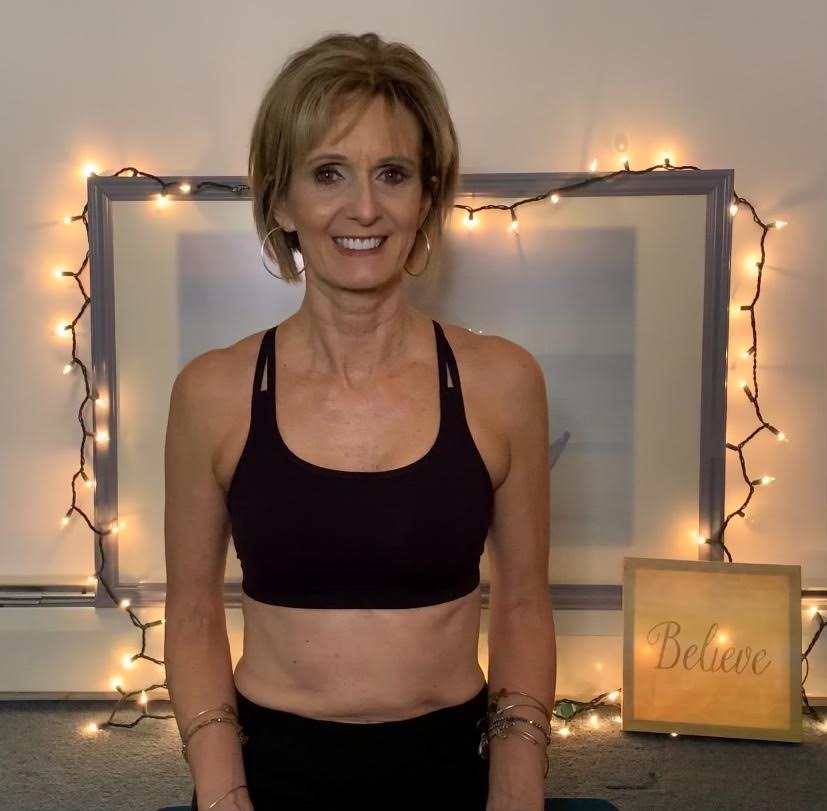 Stacey Sadowsky
Stacey is an avid runner and volunteer running coach who was told by her massage therapist if she didn't' find a way to stretch the body, she would not be able to continue running. That comment led her straight to yoga! Though her body calls for a heated, vigorous practice with arm balances and handstands for strength, her passion is teaching beginners who think they can't "do yoga". She loves to inspire, encourage and unite through yoga, breath and meditation.
Stacey completed her 200 hour teacher training in 2019 and will graduate with her 300 hour teacher training in January 2021. She is also a certified chair yoga teacher and volunteer teaches at a local senior center. She is also certified in Dharma Wheel and Yin practices.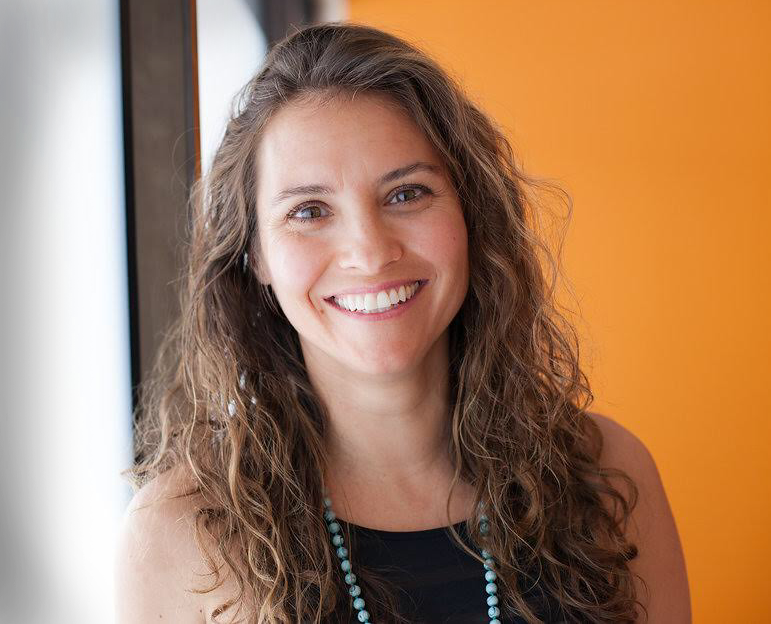 Tara Mayo
Tara believes in a non-judgmental and all-inclusive environment for students to feel grounded, balanced, and connected to their breath. Her classes focus on strong alignment, safety, empowerment, and connection to oneself. From beginner to experienced practitioner, Tara leads a practice that is well rounded and mindful of each student's needs.
A student of 20 years, her practice has evolved from purely physical, to the connection with emotion, body awareness, breath, and the intellect. She is also certified in yin yoga, restorative, sound healing, and dharma yoga wheel. Off her mat, Tara can be found running, hiking, and continuing her lifelong journey as a student and lover of all that yoga has to offer.
Ready to Make a Change?
Become a member of the SoulShine Community and get started with your yoga practice.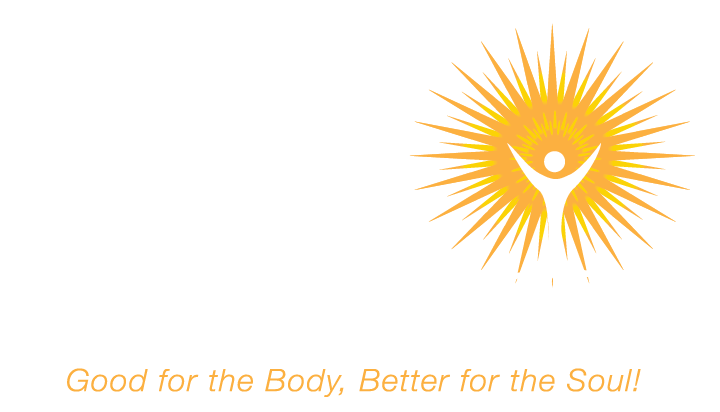 LOCATIONS
SoulShine Essex
1 Market Pl #16
Essex Junction, VT 05452
SoulShine Downtown Burlington
100 Church Street, 3rd Floor
Burlington, VT 05401
CONTACT US
Essex Studio: (802) 662-4147
Burlington Studio: (802) 540-0192